---
---
TIME TO GO
OUT AGAIN

Getting people to finally leave their apartments for the first time in almost two years, by advertising to them from outside their apartment window.





CLOSER
With vaccines allowing us to once again become closer with people, OKcupid creates posters that force you to physically become close.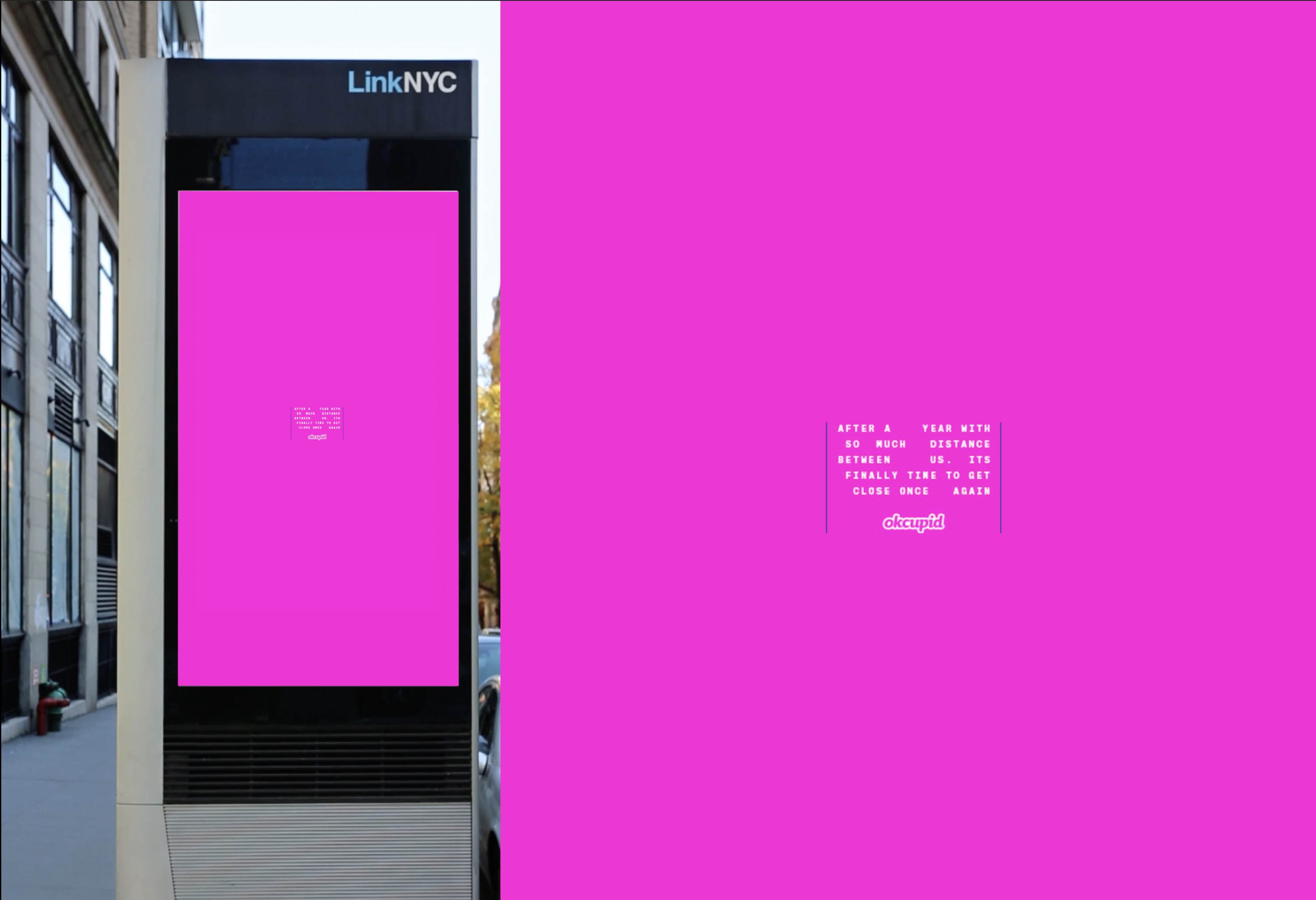 PREP FOR LOVE
After almost two years in lockdown, many of us don't look our best. The expectations for a summer body and finding love is a lot of pressure. Thats why, you should forget about looking attractive, and instead, just focus on love.